ABOUT US
We Go Beyond Branding.
We Tell Your Story.
We are in the Business of Storytelling
Our goal is to help brands cut through the internet noise, stand out from competitors, and deliver the best quality user experience through branding, digital marketing, web design & development.
You need more than a beautiful logo or website. You need a storyteller that speaks to your customers and gives them what they want, when they need it. And that's what we're here to deliver.
At Public, we will help you craft your message so that you can speak to your audience with passion, laughter, and solutions. We care a little too much and may sacrifice our weekend sometimes. But hey we pride ourselves in being your brand partner.
To Be Clear is to Be Kind
Because it is our passion to serve our clients to the utmost satisfaction, we go against all odds to meet your expectations. We can't promise you the world but here's one thing we can assure you: We like to be as clear as we possibly can. We'll hound you – one, two, three meetings – as many as it takes to get it right! We're not perfectionists. We just want to make YOU the happiest.
Our Leaders. Your Homies.
We are a small but mighty team that is extremely well versed. Our team is made up of strategists, content writers, creatives, developers, digital marketers and project wranglers. We are passionate about our craft and tenacious about our goals. Our "Service First" attitude will help you to achieve the greatness that you deserve.
So What Can Public Do for You?
If there's one thing customers would like to ask you, it's this: How can you help me?
With any industry, the competition is getting stiffer everyday. Would you rather blend in or stand out?
Share your passions with your customer through effective branding and marketing solutions we offer here at Public.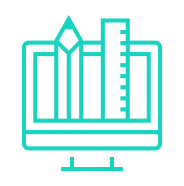 BRANDING
Don't be like everyone else. Your brand's story and core values are the things that make you unique from your competitors. Through Public's branding services, we make sure you leave a mark to your audience.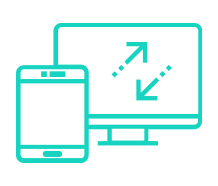 Web Design & Development
Creating aesthetically pleasing websites is just one of the things we do. We understand what your customers want and we make sure we help you deliver that. Give your customers the best experience with a beautiful website that's easy to navigate, functional, and provides all the right solutions to their problems.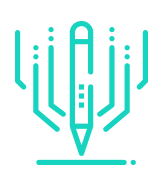 digital marketing
Going online is just the first step of a hundred mile journey to online success. Through Public's digital marketing efforts (SEO, PPC, Social Media, etc.), we take your website and make it visible where your target customers are looking. Whether it's on Google, Facebook, Instagram, etc., we'll help you get found.
AJH Creative and Design was a digital marketing shop that focused on web design, traffic and lead generation. In June of 2018 that all changed when Andrew Harrill (Drew), the principal of AJH, purchased Winter Advertising Agency. Winter Advertising Agency has been a staple in the community creating award-winning work, with a boutique feel and approach.
Mary Winter started Winter Advertising Agency 25 years ago and began collaborating with AJH Creative and Design about 8 years ago. Andrew and Mary's approach was very similar, work hard to delight and amaze their clients. As Mary looked to retire it was a natural shift to pass the torch over to Drew. Keeping the core team in place, we have been able to continue to create amazing award winning work that delights our clients and generates effective results. We just have more tools in our belt to get the job done.