When it comes to marketing, we always go above and beyond to help your brand get more exposure and of course, increase your bottom line. It's not enough for us that you rank for a few keywords or have an attractive website. We take our time in researching and understanding what your business needs.
We take our craft very seriously. Everyone of us here in Public loves to get our hands dirty in every project we take over.
We don't stop until we served you right.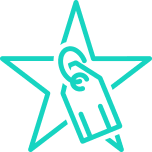 Cut through the internet noise! We are in the business of storytelling and our creative department is the best at it. We will help you craft your brand's message and help you speak your publics language
Embrace your uniqueness! Public will help you amplify your brand's quirky features to assets that your public will love.
Our team of creatives will help you design your marketing collaterals that are both professional looking and aesthetically pleasing.
We provide high quality, creative photography and video services that will definitely highlight your brand's best assets.

From spam to clicks – we will help you establish better communication with your customers through our email marketing service. From design to messaging, our creative experts will help you craft to write messages and deliver them at the right time.
Capture leads right then and there through our sales funnel service. Our funnel experts will help you design the best converting land pages improving your bottom line.
Search Engine Marketing (PPC)
Stop wasting money on senseless ads! Attract more of your target audience and increase conversions with Public's PPC management services. Will take your ads to hyper speed and accelerate sales and lead.
Search Engine Optimization
It's easy to rank up for any keywords on Google. But do you know which one actually shows you the money? Don't worry we got the top SEO specialist in Murrieta. We will help you nail down the keywords on the queries your customers are actually using and Google.
Go viral or the right reasons. Through our social media marketing efforts, we'll take your brand story from a mere history lesson to something that your existing and target audience relates to.

Creating beautiful websites is just one of the things we do here at Public. We like taking things up a notch for our brand partners. You've got the creme dela creme of Murrieta's web design artists working to make your website look professional, accessible, and speaks the language of your customers.
You need more than a beautiful website. We design an experience. We design to convert. Our web design strategy caters to every need of your customer, providing them with the best user experience possible on your website.
Don't you just hate it when you access your own website and it unavailable? You don't need to break the bank to get the top class web hosting services. Make Public your website's new home.
DIY is fun to do. But for things like your website, which represents your business online, you gotta leave that to the experts. At Public, we have the cutting edge tools and the knowledge (gained through years of experience) to ensure your website functions as it should.